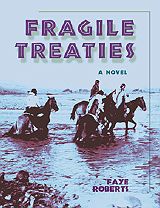 Fragile Treaties
Western Reflections Publishing
Fragile Treaties was selected as a 2002 Finalist for the WILLA Literary Award for Original Paperback.
During the 1870s, two cultures were on a dangerous collision course with destiny. The Ute Indian and the white man both wanted the same thing – to occupy the Shining Mountains in southwestern Colorado – but for conflicting reasons.
Through the eyes of four very different people, Fragile Treaties tells the story of the forced exodus of the Ute Indians from Colorado. Colonel Samuel Bodeen and his wife Lily seek to escape their troubled pasts and build a new future. Chief Ouray and his wife Chipeta try to hold on to their heritage and provide a secure future for the Ute people.
Even with their uniquely different lifestyles, the women create a strong bond of friendship that will comfort them through the troubled years of 1876-1881. But the friendship of Colonel Bodeen and Chief Ouray is doomed – ultimately, one will have to betray the other so all can survive.
Fragile Treaties is about promises made and broken. It is about betrayal, greed and deceit. But finally, it is about forgiveness and the bond that looks past shortcomings and differences to transform the soul.
Faye Roberts began her writing career in 1988, while escaping from three teenagers and a five-year-old. Her office was the bathroom. It was there that she wrote a story for a writing contest, which she won. Since that time, Faye's work has been published in a number of national magazines. Her first book, a compilation of devotionals for women in the workplace, was published in 1995.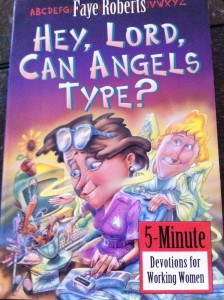 Hey Lord, Can Angels Type?
Concordia Publishing
With wit and wisdom, Faye Roberts offers thoughts, prayers and parables to help working mothers make it through to Friday.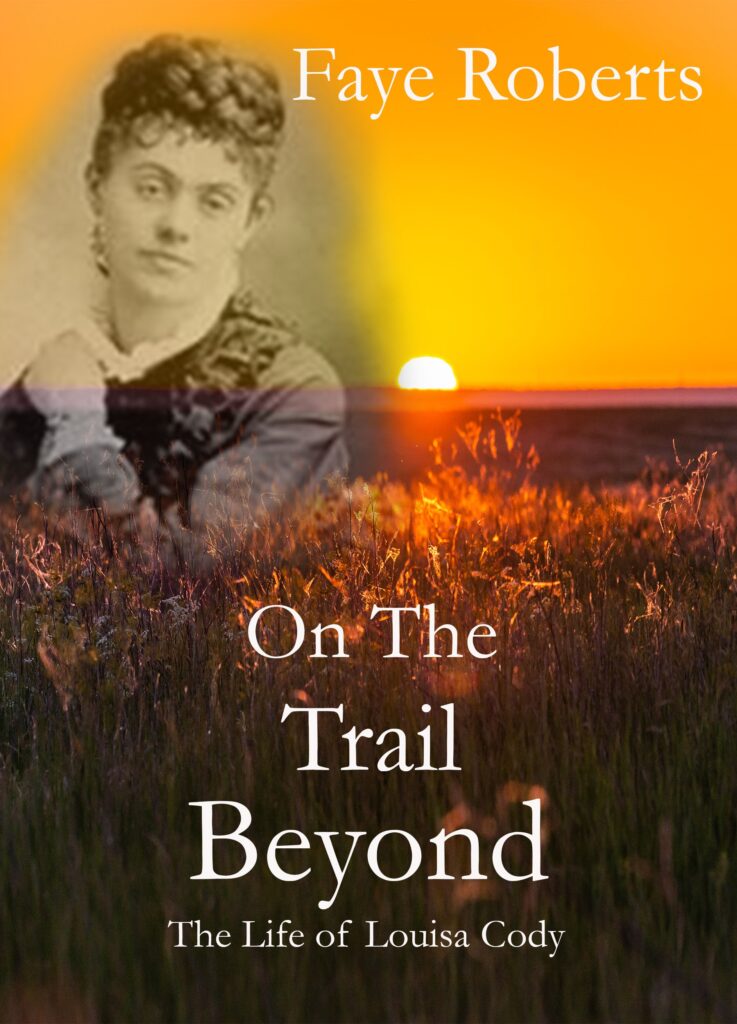 https://authorcentral.amazon.com/gp/books/book-detail-page?ie=UTF8&bookASIN=B07L95TQQK&index=default&parentASIN=B07L95TQQK&tabName=
Was Louisa Cody a nagging shrew, as Buffalo Bill Cody claimed when he twice tried to divorce her? Or was this beautiful, dark-haired French woman a saint, enduring her husband's long absences, recklessness with money, indulgence of liquor and relationships with other women?
Growing up in a secure St. Louis family and schooled by nuns, Louisa Frederici was unprepared for the hard life of making a home in what was still considered the Wild West. Due to the Civil War, her beaus had been few, so it's no wonder she was smitten with a rugged army scout named William F. Cody and agreed to his proposal within weeks. Hours after their marriage, the newlyweds boarded a steamer for the west where Louisa followed her husband from post to post and dream to dream.
While "Willie" learned the art of entertaining dignitaries on buffalo hunts, Louisa learned to skin sage grouse and shoot a gun with her horse in a full run and a child strapped to her breast. She prepared antelope for a Russian Grand Duke while tending to toddlers and shooing Pawnee from the tiny kitchen of her crude cabin. Louisa would later say those days were the happiest times of her troubled and often lonely marriage. The more famous "Buffalo Bill" became, the more heated came the conflicts. The scandalous courtroom drama of her refusing his request for a divorce played out nationwide in newspapers.
In 1910, the final season of old age brought with it a truce after the couple was locked in a room together. Only William's death in 1917 would end their fifty-year marriage. One thing is certain—without Louisa Cody and her talents and business sense, there would not have been a world-renowned figure still revered today as "Buffalo Bill". Yes, theirs was certainly an intimate and yet stormy relationship. But then again, is there ever a perfect marriage?
Shrew or saint? I'll let you the reader decide.